There is a post I've seen on Facebook and Pinterest that is a guide for buying your kids gifts without going overboard. The post says "1 thing they want, 1 thing they need, 1 they wear, 1 thing they read." The following list definitely falls into the "want" category.
>>Related Post: What do 1 year olds need?<<
>>Related Post: Clothes for a 1 year old<<
>>Related Post: Books for 1 year olds<<
I don't know if I'll stick to the quantity restrictions but budget restrictions won't let me stray far. Check out this list of toys for 1 year olds. By the way, it's in no particular order.
1) Toy Piggy Bank- This is great for hand-eye coordination, fine motor skills, and object permanency. I know I just spit out a bunch of terms an occupational therapist would usually use but I happen to work with an OT and she's always helping us with our girls.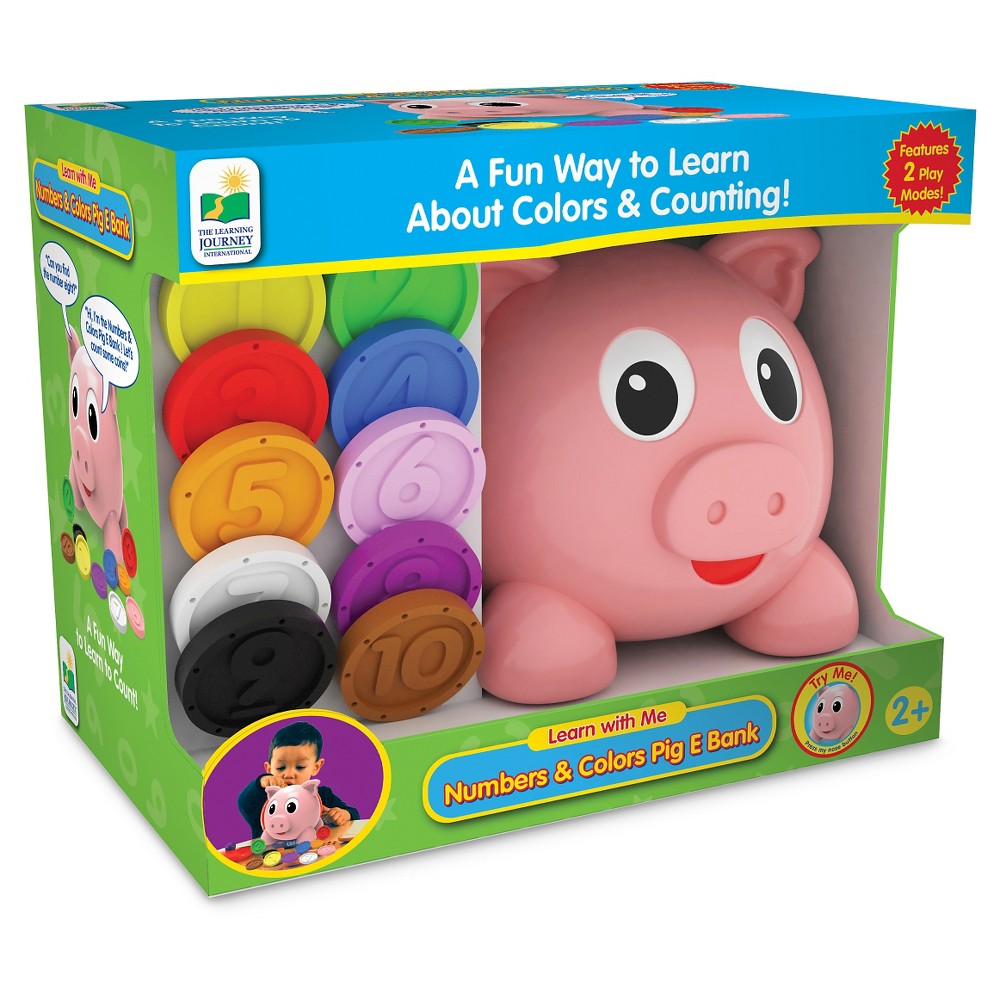 2) Jack in the box- They'll either love it or hate it but it's always fun to watch their reaction, and film it. This a cause and effect toy that works on fine motor skills.

3) Cuddle and Kind dolls- These are cute cuddly dolls that come in a variety of animals and mermaids with different skin tones. These dolls come in 2 sizes and serve 2 incredible causes. Every doll sold help to provide 10 meals to children in need. Also, "every doll is lovingly handcrafted by incredible women artisans in Peru, providing them with a sustainable, fair trade income."
4) Klickity Ball- This is a cause and effect toy with sensory balls. Each ball has a textured surface and either pushes, pulls, or spins. It's very simple but kids love simple.
5) Chunky Puzzles- These are great for little hands. Start with a 3 or 4 piece and then move up to a higher count once they've mastered it. Even if they struggle with it or put the pieces in their mouth, early exposure is great for early learning.
6) Small doll/ action figure- It is not too early for these. 1 year olds are at a stage where they like to express affection. They will walk around with the doll, look at it, hold it, hug, and kiss it. This is great for early pretend play.
7) Tickle Me Elmo- This toy has become a classic and most children know and love Sesame Street. This is a great cause and effect sensory toy. He is also a cuddly doll.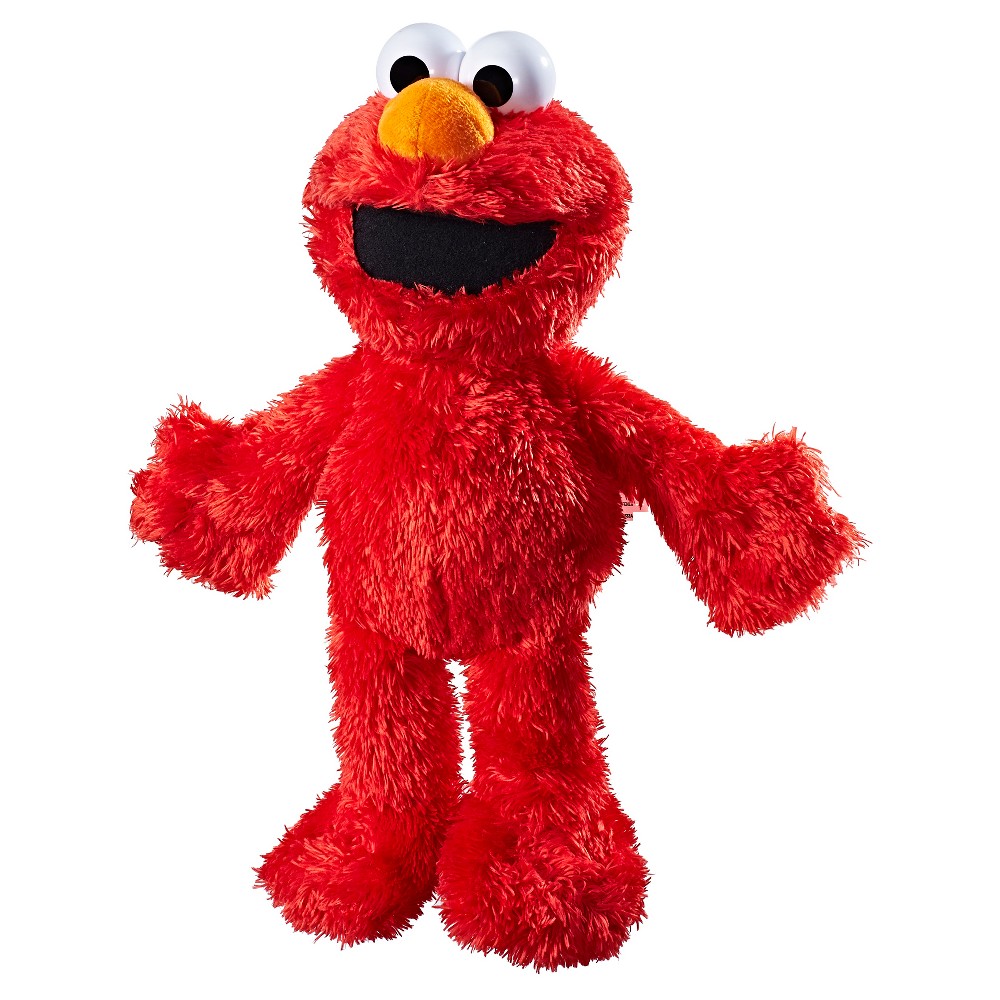 8) Fisher Price Bright Ideas Dance and Move Beat Bo and Let's Dance Elmo- These are just cool toys that will get your little one moving and dancing. Our girls have these little dancing hands when they hear a good beat, it's so cute.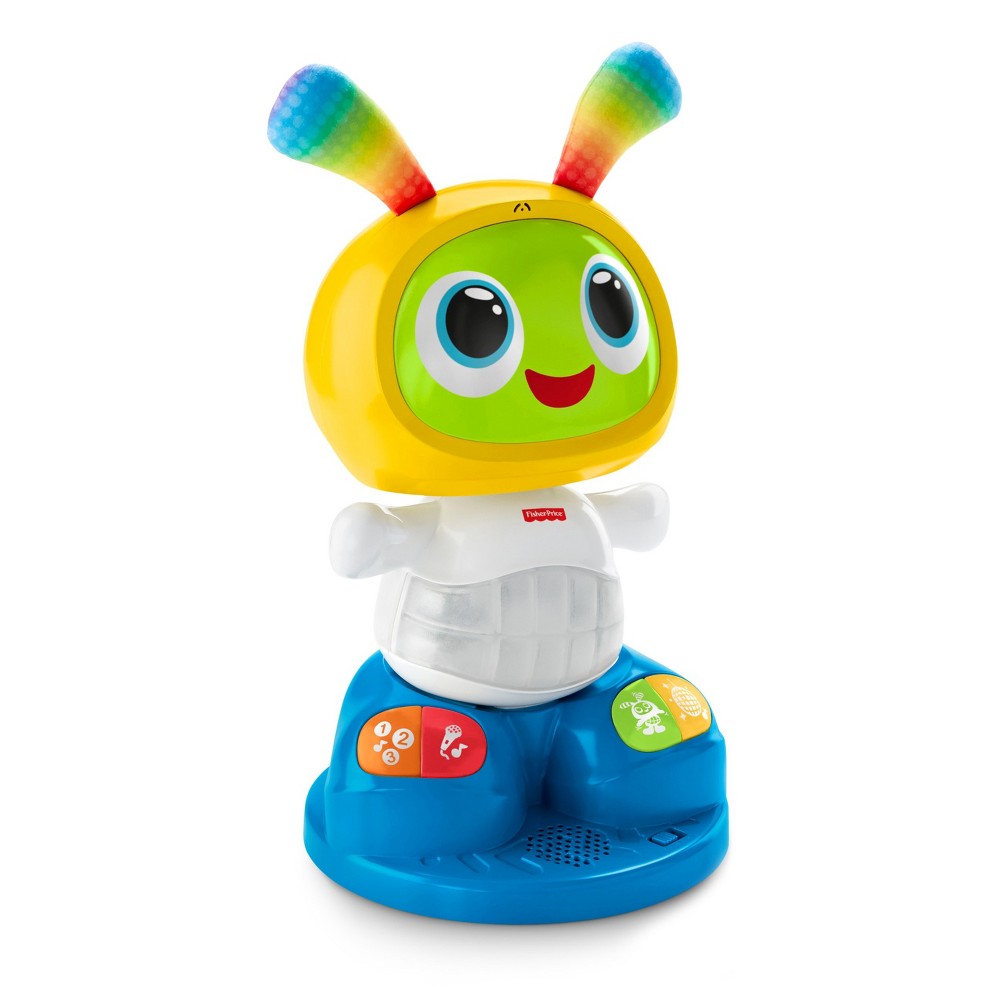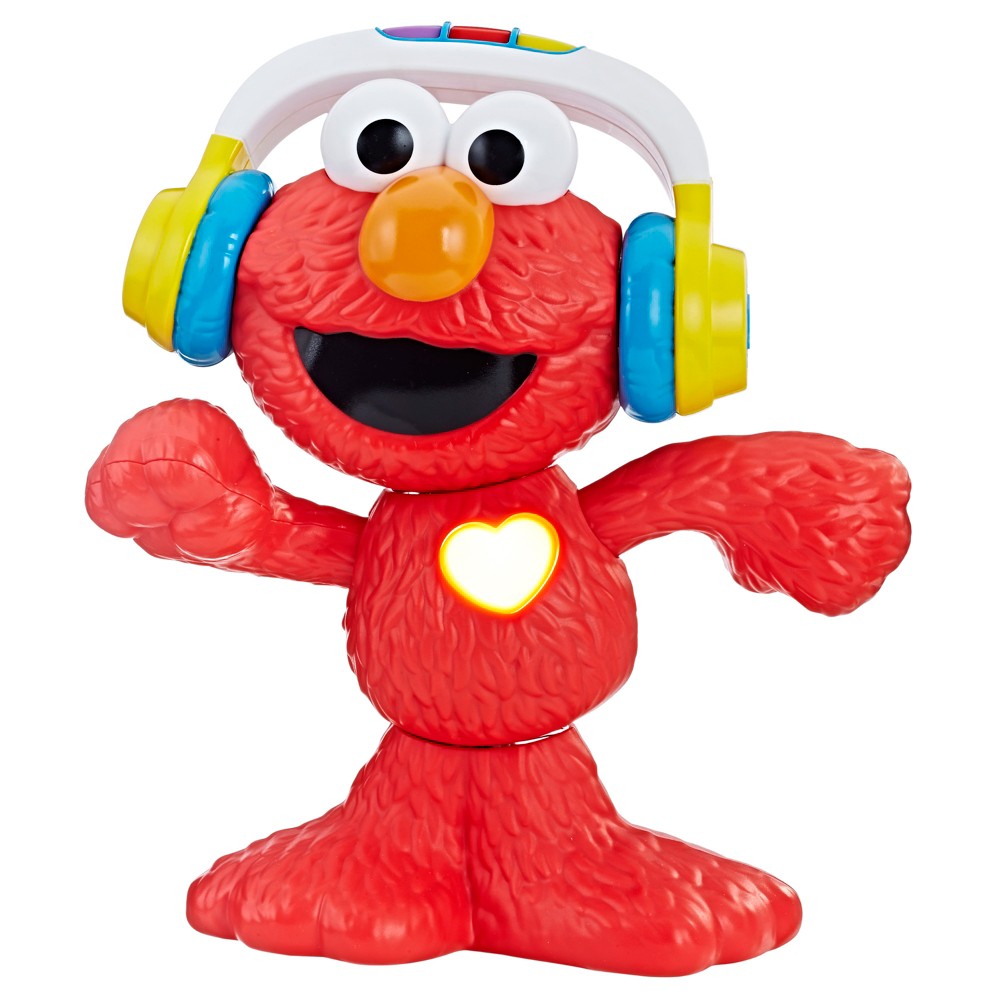 9) Tunnels!- I say with enthusiasm because they are so cool and so much fun. There are combinations that have a tent at one end and a ball pit at the other. This is definitely on our Christmas list as a joint gift for the girls. When they get older and a little more sophisticated, connect tunnel combinations to make it bigger and more interesting. I suggest the soft pop-out kind because they are easier to deal with if one of your kids is hiding from your or stuck.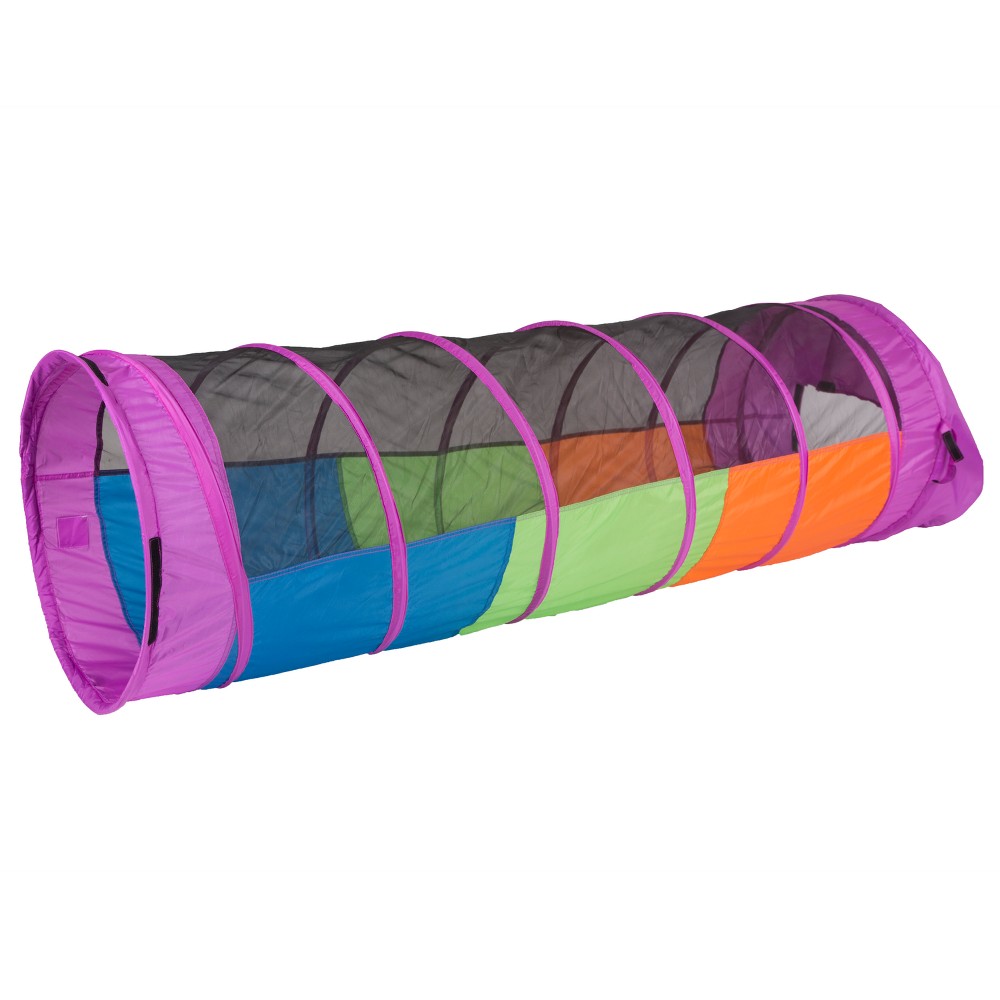 10) Ride-on toys- A 1, kids are becoming more aware, curious and playful. A ride-on toy is fun for them to push themselves and works on gross motor skills. Make sure they are steady sitters before getting an electronic one. I recommend Fisher Price's Stride to Ride puppy. Check out my review here!
11) Shape sorters- These are good beginner toys that work on fine motor skills and shape recognition. Plus they're fun to throw.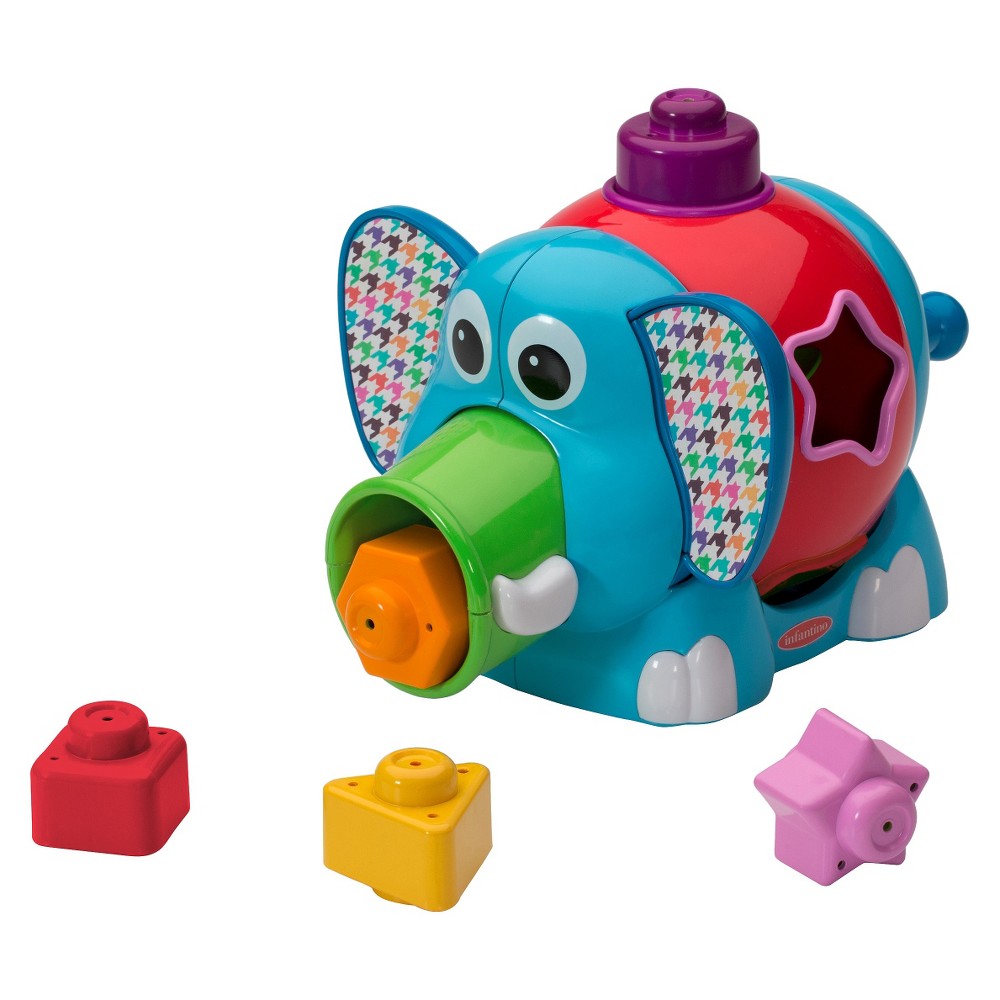 12) Balls- These are just fun in so many ways. You can also work on the basic skill of rolling a ball. Just don't buy the small ones that they can choke on. Kicking and throwing balls helps gross motor skills and can prepare them for sports.
13) Cars and trains- Get these in preferably the bigger sizes that makes it easier for them to manipulate. It's fun to play pretend and roll them around, which is another basic skill to learn.
This list is obviously not the only toys out there for 1 year olds. Let us know what your suggestions are in the comments below.
Follow me on social media